Proposed Legislation Seeks to Extend EB-5 Visa and Eliminate Country Caps
---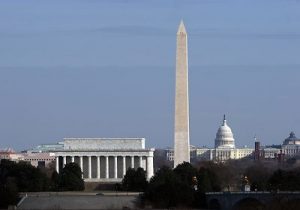 In May 2014, Congressman Aaron Schock and Congresswoman Tulsi Gabbard announced bipartisan legislation pertaining to the EB-5 visa program. They propose permanently extending the EB-5 program and eliminating the current country caps. The bill, H.R. 4659, was assigned to a congressional committee which will consider it before possibly sending it on to the House or Senate as a whole.
The bill is very narrow, only addressing the elimination of caps and the permanent program extension.  Its drafters state that the bill specifically does not touch on any other EB-5-related issues because those might be better addressed as part of a comprehensive immigration reform package.
Congressman Aaron Schock seeks to eliminate the country caps because he says there is evidence suggesting the caps hinder investors, as well as administration and enforcement of the program. The purpose behind the caps is to make sure investors from all countries have an equal opportunity to participate in the program. Schock argues, however, that a handful of nations produce most of all EB-5 investors, and limiting investor capital from those nations does not actually impact participation from other nations.
The EB-5 Regional Center program has already been successfully extended twice in the last five years. In 2012 the House voted overwhelmingly in favor of the extension of the program until September 2015.
According to recent reports, the EB-5 visa program contributed $3.4 billion to U.S. gross domestic product in 2012, supported 42,000 U.S. jobs, and generated $712 million in tax revenues.
Ivener & Fullmer, LLP is a business immigration law firm. We serve business owners, human resource professionals, and in-house counsel in public and private companies, as well as international business people, investors, and entertainers. For more information about the EB-5 program, please contact one of our partners in our Los Angeles office.