About the Business Immigration Law Firm of Mark A. Ivener, A Law Corporation
---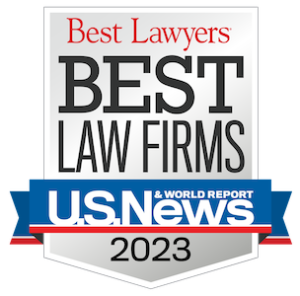 MARK A. IVENER, A LAW CORPORATION has a global immigration practice with its principal office in Los Angeles, California. Members of our staff are fluent in Chinese and Farsi.
Representing domestic/international companies and individuals in all business immigration matters, MARK A. IVENER, A LAW CORPORATION works to open doors for clients ranging from Fortune 500 corporations to movie stars. The scope of work includes representation of foreign executives, managers, investors, professionals and entertainers for temporary and permanent visas.
Helping Corporations Attract International Talent
The global economy has raised the stakes in immigration law. Domestic companies face a shortage of employees with critical expertise. Overseas businesses expand by transferring key executives and managers to their U.S. operations. Many of these companies and individuals turn to MARK A. IVENER, A LAW CORPORATION to facilitate and handle any obstacles to their work visas and permanent residence in the U.S.
Representative articles by Mr. Ivener 
Mr. Ivener writes frequently on Visas and EB-5 investment immigration topics:
"International Investors & California: EB-5 Visas/California Taxes", Mark Ivener & Gary Wolfe, California CEO Business News & Information, May 11, 2016.
"EB-5 Investor Green Cards", Mark Ivener, Partner, Sam Ngo, Immigration Attorney, Mark Ivener and Gary Wolfe, International Tax Lawyer, The Wolfe Law Group, Los Angeles, USA, Offshore Investment Magazine, November 2014.
"EB-5 Investor Visa and U.S. Tax Issues", Mark Ivener & Gary S. Wolfe, Article—The Practical Tax Lawyer, Fall 2013
"M&A and Immigration" – An article by Mark Ivener discussing how deals can affect key workers' visa status and how immigration compliance remains an often overlooked aspect of M&A due diligence. (Acquisition International, August 2012)
"International Corporate Immigration Review" – Published in InterContinental Finance, September 2010.
"Lawyer, Know Thyself: Fundamental Tips for Building a Strong Brand and a Strong Practice" – Published in Law|Practice (Sept/Oct, 2010)
"Fast Track Green Cards Through Investment" – An article by Mr. Mark Ivener published in Immigrant Magazine in February 2009.
"Immigration to the U.S.: Tax Planning and Fast Track [EB-5]Permanent Residency," with co-author Stephen A. Malley, The California International Law Journal, Vol. 15, No. 1, 2007.
"M&A And Immigration: Deals Can Affect Key Workers' Visa Status, Yet Immigration Compliance Remains An Often Overlooked Aspect Of M&A Due Diligence," Immigration Daily, 7/27/2006
"Stopped at the Border: Anticipating Roadblocks in the Work Visa Application Process Can Help Ensure Safe Passage," HR Magazine, June 2006.
"Green Cards Through Investment Typically In Less Than A Year," Immigration Daily, 3/9/2006
"The Proactive Approach" – An article by Mark Ivener about how retailers can take a cue from Wal-Mart's immigrant labor legal troubles. (Progressive Grocer, Ahead of What's Next, September 15, 2005)
Global Immigration Services
We also offer global immigration services for U.S. citizens and third country nationals who are transferred to various regions around the world:
Asia Pacific
Australia
China
Hong Kong
India
Indonesia
Japan
Malaysia

New Zealand
Philippines
Singapore
South Korea
Taiwan
Thailand
Vietnam
Europe, Middle East and Africa
Austria
Belgium
Czech Republic
Denmark
France
Germany
Greece
Hungary
Ireland
Israel
Italy

Netherlands
Norway
Poland
Russia
South Africa
Spain
Sweden
Switzerland
Turkey
United Arab Emirates
United Kingdom
The Americas
Argentina
Brazil
Canada
Cayman Islands

Chile
Costa Rica
Mexico
Peru