Mark A Ivener – Immigration Attorney
---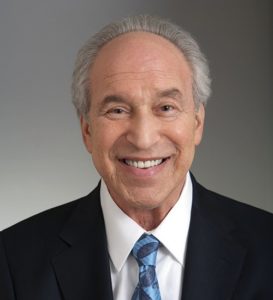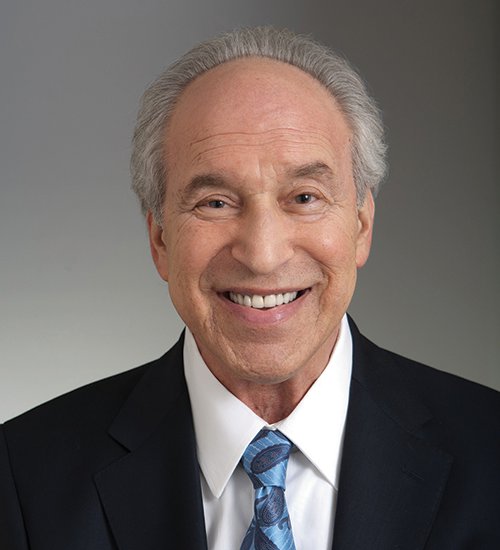 For more than 40 years, immigration attorney Mark Ivener (biography – PDF) has exclusively practiced immigration law. He has lectured numerous times on U.S. immigration law, visas and EB-5 investor Green Cards for organizations such as the World Trade Institute; the International, California and Los Angeles Bar Associations; the American Immigration Lawyers Association (AILA); Immigration Lawyers on the Web (ILW.com); and the Federal Bar Association.
His books include Handbook of Immigration Law, Volumes I & II; Doing Business in the USA Under Free Trade; Get the Right Visa; A Complete Guide to Getting An American Visa (in Japanese); and Have You Thought About Immigrating to the US? (in Spanish). In addition, he has authored many articles for such publications as the International Law Journal, the Canadian-American Bar Association Newsletter and Business and the Law.
A leader in his field, Mark Ivener is a founder of the National Consortium of Immigration Law Firms (IMMLAW) and the Alliance of Business Immigration Lawyers (ABIL). He is listed in the Martindale-Hubbell Bar Register of Preeminent Lawyers (Immigration and Naturalization), the International Who's Who of Corporate Immigration Lawyers, and is included in the 2023 Edition of The Best Lawyers in America© for Immigration Law.

Chambers is the foremost ranking organization of lawyers and law firms around the world. The following are clients' and attorneys' quotes in Chambers USA and Chambers Global about Mark Ivener since 2008…
Mark Ivener … is described by interviewees as "an authority among immigration lawyers."  He continues to garner significant market respect for his many years at the forefront of the business immigration field.
What the team is known for a hugely respected West Coast business immigration firm, regularly acting for blue-chip corporate clients from its Los Angeles headquarters. Handles the full range of matters, including investor visas and visas for entertainment industry clients.
"Mark Ivener is 'the dean of immigration lawyers – he has never guided us wrong,' according to a client. He has substantial expertise advising clients in the areas of compliance and non-immigrant and immigrant visas."
"This full-service firm is highly regarded in the market, particularly in the EB-5 investor category and for representing companies and individuals in the entertainment industry."
"Mark Ivener advises clients on immigrant visas, nonimmigrant visas and compliance. Market sources say he is "a legend in the EB-5 category" and that "his reputation is stellar."
Mark Ivener is 'exceptional, very thoughtful, very insightful and extremely knowledgeable,' according to informants. He offers a range of immigration services and is deeply involved in work related to the EB-5 investor category."
"'Personable, responsive and knowledgeable', 'Mark Ivener is noted for his work on the EB-5 investor scheme. He represents a number of regional centers which advise foreign investors.'"
"Mark Ivener is a 'phenomenal lawyer who is not only technically brilliant, but someone who really cares about his clients.' He has particular expertise in EB-5 investor visas and also advises corporate clients on compliance issues. He has obtained visas for multinational clients throughout China, Japan, France, Germany, Greece, Italy, Canada, Mexico and Brazil."
"Mark Ivener is one of the best immigration lawyers out there – proactive, enterprising and looking out for the best interests of his clients." He is particularly skilled with EB-5 investor visas."
"Clients are full of praise for this 'go-to business immigration outfit,' citing the 'ready access to helpful partners.' Although its four offices provide the full range of immigration services, the firm is particularly admired for its superb skills and experience in EB-5 investor immigration matters."
"The extremely responsive Mark Ivener has been actively involved in the investor Green Cards arena, and earns praise as a hard-working and extremely knowledgeable attorney."
Mr. Ivener was the only immigration attorney named in Citywealth Magazine's Top 100 Wealth Advisors and Managers in the Americas; Attorney Leaders List, the annual guide to the Most Highly Regarded Figures in Private Wealth Management; and North America's Leading Advisors Top 50.
Mr. Ivener was quoted in the February 3-9, 2012, edition of New Orleans City Business, in an article on EB-5 investors, "Lawmaker Wants Foreign Investment for Terminal." In an article about Louisiana state senator A.G. Crowe wanting to use EB-5 investment funds to finance the Louisiana International Gulf Transfer Terminal, currently an idea for a port at the mouth of the Mississippi River, Mr. Ivener commented on potential conflicts of interest that can result if brokers represent regional centers to which they are steering investors. Mr. Ivener noted that it is common to represent both types of clients separately.
Mr. Ivener's past lectures on EB-5 and other U.S. investment immigration law issues include presentations for the following organizations:
American Immigration Lawyers Association
California State Bar Association
Federal Bar Association
International Bar Association (New York, Munich and Madrid)
Law Societies of British Columbia and Alberta
Los Angeles County Bar Association
World Trade Institute (New York, Houston, Chicago and San Francisco)
Immigration Books and EB-5 and Business Immigration Articles by Immigration Attorney Mark Ivener:
The Los Angeles-based EB-5 Green Card attorney Mark Ivener is a prolific immigration law author. His books on immigration topics include:
EB-5 Visas: International Investors & U.S. Taxes , by Gary Wolfe, Ryan Losi, and Mark Ivener (E-Book available on Amazon)
Handbook of Immigration Law, with David Fullmer
Doing Business in the USA under Free Trade
Get the Right Visa
A Complete Guide to Getting an American Visa (in Japanese)
Have You Thought about Immigrating to the U.S.? (in Spanish)
In addition, Mr. Ivener writes frequently on Visas and EB-5 investment immigration topics.
Representative articles by Mr. Ivener include:
"M&A and Immigration" – An article by Mark Ivener discussing how deals can affect key workers' visa status and how immigration compliance remains an often overlooked aspect of M&A due diligence. (Acquisition International, August 2012)
"International Corporate Immigration Review" – Published in InterContinental Finance, September 2010.
"Lawyer, Know Thyself: Fundamental Tips for Building a Strong Brand and a Strong Practice" – Published in Law|Practice (Sept/Oct, 2010)
"M&A And Immigration: Deals Can Affect Key Workers' Visa Status, Yet Immigration Compliance Remains An Often Overlooked Aspect Of M&A Due Diligence," Immigration Daily, 7/27/2006
"Stopped at the Border: Anticipating Roadblocks in the Work Visa Application Process Can Help Ensure Safe Passage," HR Magazine, June 2006.
"Green Cards Through Investment Typically In Less Than A Year," Immigration Daily, 3/9/2006
Affiliations:
Member, The State Bar of California
Member, American Immigration Lawyers Association
Founding Member, National Consortium of Immigration Law Firms (www.immlaw.com)
Founding Member, Alliance of Business Immigration Lawyers (www.abil.com)
Awards and Recognition:
Mr. Ivener is AV® rated by Martindale-Hubbell. He is recognized for his legal immigration work in the following legal directories:
Southern California Super Lawyers, Immigration
Martindale-Hubbell Bar Register of Preeminent Lawyers (Immigration & Naturalization)
International Who's Who of Corporate Immigration Lawyers
Ranked in Chambers USA, Leading Individual Lawyer
Best Lawyers of America
Education:
University of Illinois, B.A., 1964 ; University of California at Los Angeles (UCLA) School of Law, J.D., 1967
Mr. Ivener has decades of experience in helping immigrants from around the world achieve U.S. permanent residency.