The Business Community's Need for High Skilled Visas
---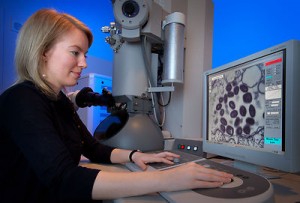 Immigrant innovators play an important role by bringing in revenue, creating jobs, and contributing significantly to the economy. American businesses seek these highly skilled immigrants to fill job positions, but they are often hindered by current immigration policies.
The U.S. Citizenship and Immigration Services (USCIS) H-1B visa programallows American businesses to employ highly skilled foreign individuals, including scientists, engineers, mathematicians, and computer programmers. Unfortunately, despite high demand, only 85,000 H-1B visas are awarded each year. USCIS began accepting H-1B petitions for the 2015 fiscal year on April 1, 2014, and 172,500 applications were received. On April 7, 2014, USCISannounced that they had reached the cap for H-1B petitions for 2015. When the cap is reached so quickly, it means many companies will have to defer or lose job candidates they have been recruiting for months.
For technology companies, limited high-skilled visas make it difficult to find the needed employees. These technology companies recruit heavily within the U.S. and invest in educational programs, but still struggle to find qualified computer professionals. They rely on the H-1B visa program to fill these positions.
According to an Immigration Reform Report by Regional Economic Models, Inc., an expansion of the high-skilled visa program could create an estimated 64,000 new jobs in California by 2020, adding to Gross State Product and increasing personal income. As American businesses continue to struggle to find high skilled workers, the need for an increase of H-1B visas increases.
Ivener & Fullmer, LLP is a business immigration law firm. We serve human resource professionals, business owners, in-house attorneys, international business people, foreign investors, and entertainers. For more information on how we can help your business, please contact one of our partners in our Los Angeles office.