State Department Database Crash Leads to Delayed Issuance of Visas
---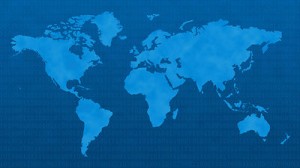 The U.S. Department of State announced on July 31st, 2014 that its Consular Consolidated Database (CCD) is still performing below its normal operational capacity.  The CCD is the Department of State's global database for issuing travel documents, including visas. It crashed on July 20th, and although it has been restored to a functioning level, it is operating at reduced capacity and significant backlogs have developed.
Visa applicants are being told to expect delays. Updates are being posted to the visa page of the Department's website, and U.S. embassies and consulates overseas are communicating with visa applicants.
Individuals who need to travel and want their passports returned before their U.S. visa is printed should contact the Consular Post. The Department is working with its posts around the world to develop procedures to manage these requests.
Since the CCD crash, U.S. embassies and consulates have been able to print documents for just over half of all approved travelers. It will take a few weeks before issued visas are printed at the normal turnaround times. However, the Department will continue to prioritize immigrant visas, adoption cases, and emergency nonimmigrant visa cases.
The Department's Bureau of Consular Affairsplans to upgrade the CCD to a newer version of software by the end of the calendar year.  They are installing additional servers to stabilize the existing system until the new database is thoroughly tested and operational. The new software and servers ought to ensure a similar crash does not happen again.
Ivener & Fullmer, LLP, a business immigration law firm, serves business owners, human resource professionals, in-house counsel, international business people, investors, and entertainers. If you have any questions, please contact one of our partners in our Los Angeles office.