How Next Immigration Reform Move Will Affect Businesses
---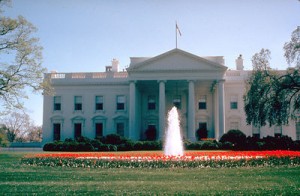 President Barack Obama has said he will take executive action on immigration in August. He has been receiving advice from the Attorney General and the Homeland Security secretary regarding the legal extent of an executive order pertaining to immigration, and he has been speaking with advocacy groups about their concerns. The impending action has business owners throughout the nation wondering how they could be affected and whether any of their concerns will be addressed.
Any predictions about what the executive order will entail are speculative, based on suggestions from the president and his advisors. However, an idea of what is to come can be gleaned from the limits of executive power legal authority.
The President can change existing guidelines on who to prioritize and prosecute in deportation hearings, but he cannot deport undocumented immigrants without a hearing. The Constitution gives all individuals in the United States due process rights, regardless of where they are from or whether or not they are U.S. citizens. The President can also propose alternatives to detention. He can dispatch more border patrol agents or members of the National Guard, and he has already opted to continue the Deferred Action for Childhood Arrivals (DACA) program for those who were brought to the United States as children. However, he cannot initiate a blanket executive action legalizing all undocumented immigrants or increase the number of individuals eligible for green cards.
Reports suggest the administration is looking at expanding a program providing temporary relief from deportations, and also considering granting work authorization for undocumented immigrants.
Ivener & Fullmer, LLP is a business immigration law firm. We serve business owners, human resource professionals, and in-house counsel in public and private companies, as well as international business people, investors, and entertainers. For more information on how we can assist you, please contact one of our partners in our Los Angeles office.