Will Obama's Executive Order on Immigration be Defunded? – Congress Passes New Appropriations Bill
---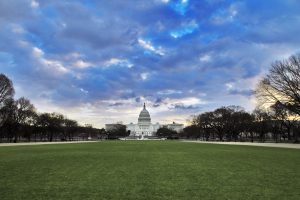 In an extended session over the weekend, Congress narrowly passed a bill that will fund the majority of the government until the end of the fiscal year in September 2015. However, Congress has placed riders in the bill limiting the funding for the Department of Homeland Security until the end of February 2015. The Department of Homeland Security is responsible for maintaining border security, immigration and customs enforcement, as well as overseeing USCIS. Without the threat of a complete government shutdown, funding the Department of Homeland Security only until February sets the stage for a direct challenge to Obama's executive order on immigration when the Republican Party has a majority in both the House and Senate. It is safe to assume the new Republican lead Congress will take action against certain parts of the President's immigration executive order.
What is clear now is the Department of Homeland Security's funding will only continue until February. This alone will not drastically affect the reforms laid out by the President. USCIS, the component of DHS which will oversee the implementation of the executive order, is funded almost solely through user fees. Furthermore, the President has made it clear any bill Congress passes in an attempt to stop these executive orders will be vetoed. It appears the rider placed on the Department of Homeland Security's funding is more of a symbolic challenge to the President than one with any clear or immediate implications.
The President has repeatedly stated he would gladly "tear up his executive order if congress passed a comprehensive immigration bill." This remains doubtful; if an immigration bill is going to be passed under the new Republican lead congress, it will likely be a bill that focuses on border security. With such varying opinions between the Democratic and Republican Parties and amongst the members of each of the parties themselves, one thing is certain – immigration will continue to be a hotly contested issue.