Holiday Travel and Visas
---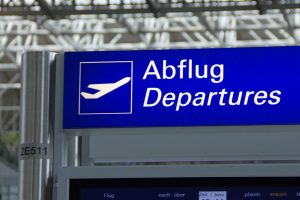 As year-end and the holiday season approaches, people from around the world travel great distances to be with family and loved ones. Certainly being with family during the holidays is one of the joys of life that makes the hard work done throughout the year seem worthwhile.
However when the holidays are done, it is important to be able to get back to work. Thousands of foreign nationals work legally in the United States on visas, coded with letters of the alphabet, such as H-1B visas for individual workers in specialty occupations that require degrees, L-1 visas for managers and specialty transferees from overseas, and O visas for extraordinary artists and entertainers.
When H, L or O workers have stayed and worked in the US approaching the initial one, two or three years, the employer may petition to extend the stay of the employee for an additional one, two or three years, depending on the type of visa and the situation. Once the USCIS has approved the extension, the foreign national may continue to stay in the United States for the period of the approval in spite of the fact that the initially issued visa is generally expired.
It is often during the holidays that these foreign workers return to their homeland. It is at this time that the foreign nationals must visit the US Consulate to have the visa re-issued before re-entry to the US.
Generally speaking, the documents required at that time to obtain the visa include the following:
The I-797 approval notice;
A copy of the I-129 and supplemental forms;
Copy of Certified and Signed ETA-9035E, LCA, If H-1 or E-3 Classification,
Copy of other documents submitted to the USCIS in order to obtain the approval (i.e. academic and/or professional credentials showing your qualification, current and/or past U.S. legal status documents, etc.)
The most recent two months of pay stubs;
A

recently-dated

letter from the employer confirming the continuing offer of employment
Form DS-160 https://ceac.state.gov/genniv/ with digital photograph http://travel.state.gov/content/visas/english/general/photos.html
The website of the specific consulate should be consulted carefully because some consulates have additional specific documents that are required.