Defining a "Substantial" Investment for E-2 Visa purposes
---
---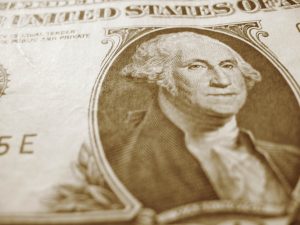 An E-2 Investor Visa applicant must prove that his or her investment is "substantial." The question then becomes what is considered a sufficiently "substantial" investment? This depends on whether an investor is purchasing an existing company, starting a new company from the ground up, and the type of business the company will be involved in.
The E-2 Investor Visa allows an individual from a country which the U.S. maintains a treaty of commerce and navigation with to enter and work inside of the U.S. based on a substantial investment he or she will be controlling here. The investment must be going into a "bona fide enterprise," meaning the business has to be a real, active, and operating commercial or entrepreneurial undertaking which produces services or goods for profit.  It also has to meet all applicable legal requirements for doing business within its jurisdiction.
Whether or not an investment is substantial will largely depend on the type of business the capital is going into, and the relationship of the size of the investment to the total cost of purchasing an established enterprise or establishing a new one. The investment must be enough to prove the investor's financial commitment to the successfully operating, developing, and directing the new business. An investor applicant should also keep in mind that the investment must generate income for the investor to live on while in the U.S. and support U.S. employees.
Whether an investment is substantial for purposes of obtaining an E-2 visa will be determined on a case-by-case basis. In general, an investor applicant should make sure that the investment is enough to operate the business and provide the applicant with a sufficient income for the applicant and U.S. employees.
Ivener & Fullmer, LLP, a business immigration law firm, serves business owners, human resource professionals, in-house counsel, international business people, investors, and entertainers. If you have any questions, please contact one of our partners in our Los Angeles office.