EB-5 Visa Fraud
---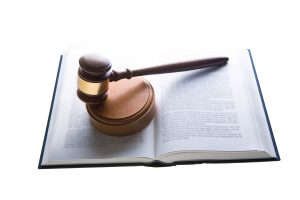 The EB-5 investor visa program has created numerous jobs in the United States, allowed for the funding of many businesses and real estate projects, and has allowed thousands of high net worth individuals to immigrate to the U.S. and become tax payers. The EB-5 program unfortunately has a history which includes some examples of improper diversion of funds and of fraud that give critics fuel to discredit the program.
The EB-5 program came under scrutiny after reports that high-ranking politicians pressured U.S. Citizenship and Immigration Services (USCIS) to approve visas even though career officers objected and deemed the applications to be unqualified.
The Securities and Exchange Commission (SEC) coordinates with USCIS on investigations, but does not have autonomous authority to conduct related criminal probes. The SEC's Office of Investor Education and Advocacy and USCIS jointly issued an Investor Alert to warn individual investors about fraudulent investment scams that exploit the EB-5 Program.
The SEC has reported that there are investment scams targeting foreign nationals seeking permanent lawful U.S. residency through the EB-5 program.  In one particular case, the SEC and USCIS discovered an investment scam where defendants falsely promised investors a 5% return on their investment and an opportunity to obtain an EB-5 visa. USCIS had not officially designated the business as a regional center when the defendants were collecting investments. According to the SEC, the defendants told investors their money would be held in escrow until USCIS approved the business as eligible for EB-5, but in fact they "misused investor funds for personal uses." The investors did not obtain even get conditional visas as a result of their investment.
In another case from 2013, the SEC and USCIS stopped $156 million in investment fraud. An individual and his companies used false and misleading information to lure immigrants to invest in the "World's First Zero Carbon Emission Platinum LEED certified" hotel and conference center in Chicago. He falsely claimed that the business had acquired all necessary building permits and that the project was backed by several major hotel chains. According to the SEC's complaint, he also told investors they would get back any administrative fees they paid for their investments if their EB-5 visa applications were denied.  The SEC states the defendants spent 90% or more of these administrative fees before USCIS had a chance to adjudicate the visa applications.
As is the case with any investment, EB-5 investors should carefully research a potential EB-5 project before entrusting their money and immigration future in the hands of any project, developer, or regional center.
Ivener & Fullmer, LLP, a business immigration law firm, serves business owners, human resource professionals, in-house counsel, international business people, investors, and entertainers. If you have any questions about the EB-5 visa program, please contact one of our partners in our Los Angeles office.