SEC Sues Immigration Attorneys for EB-5 Fraud
---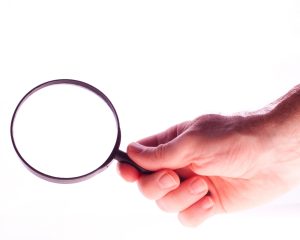 As reports and allegations of misappropriation of EB-5 funds become more common, it is more important than ever for potential EB-5 investors to do due diligence before choosing a project or Regional Center. One example of a problematic EB-5 project came to light in a complaint recently filed by the Securities Exchange Commission (SEC).
According to a complaint filed September 3, 2014, the SEC has brought suit against two immigration attorneys who defrauded Chinese and Korean investors by claiming that their money would be invested in a program that met the requirements of the EB-5 visa program (SEC v. Moongyu Lee, et al).
Defendant Justin Moongyu Lee, his law partner Thomas Edward Kent, and Lee's spouse, Rebecca Taewon Lee solicited investments from immigrants and told the foreigners they would be eligible for the EB-5 program. Investors were told the money raised would be used to build and operate an ethanol production plant in Kansas.
In 2006, the defendants applied for Kansas Biofuel Regional Center, LLC, for designation as a "regional center." They claimed there would be "substantial economic benefit" to the area stemming from the construction and operation of new ethanol plants, including "thousands" of new jobs.
From March 2009 to April 2011, the defendants raised $11,455,000 from twenty-four investors. Instead of investing the money as they said they would, the defendants misappropriated at least $7,210,000, or 62.94%. They used some of the money to finance an unrelated project in the Philippines, and they misused an additional $2,380,000 to refund principal to investors in other offerings.
The ethanol production plant in Kansas was never built.
The SEC is alleging the defendants violated multiple provisions of the Securities Act and the Exchange Act. The Commission seeks an order making the defendants disgorge all ill-gotten gains, as well as civil penalties.
This example is given not to discourage participation in the EB-5 program, but to encourage potential participants to do proper research and engage experienced professionals to assist them in analyzing a project before investing.
Ivener & Fullmer, LLP is a business immigration law firm. We serve business owners, human resource professionals, and in-house counsel in public and private companies, as well as international business people, investors, and entertainers. For more information on how we can assist you, please contact one of our partners in our Los Angeles office.