Business Considerations for Companies in EB-5 Regional Centers
---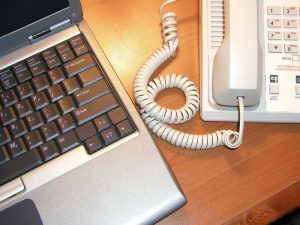 Project developers are increasingly turning to the EB-5 Immigrant Investor Visa Program to raise capital. A designation as a Regional Center by United States Citizenship and Immigration Services (USCIS) allows a project developer to raise funds from foreign investors, who in exchange receive an EB-5 visa, and eventually a Green Card. If you are a business or developer considering applying for designation as a Regional Center, there are a number of considerations to keep in mind.
What is a Regional Center?
USCIS defines a Regional Center as "any economic entity, public or private, which is involved in the promotion of economic growth, improved regional productivity, job creation and increased domestic capital investment."  A Regional Center can be independent of or connected to the actual project designed to create jobs.
What Qualifies as a Regional Center?
Throughout the program's history, a variety of projects have qualified for designation as a regional center, but most have been real estate endeavors such as malls, hotels, mixed use developments, warehouse distribution centers, and manufacturing facilities. Many regional centers work with local governments in a form of public-private partnership, because one of the requirements of obtaining regional center status, and one of the benefits for the community, job creation.
What are the Program Requirements?
If a Regional Center is going to be in a rural area or an area with an extremely high unemployment rate, each immigrant investor must contribute a minimum of $500,000.00.  If the Regional Center is going to be anywhere else, the minimum investment amount is $1,000,000.00.
Each foreign investor needs to show their investment has created or will create a minimum of 10 full-time jobs for U.S. permanent residents or citizens.  If the investment is through a Regional Center, new indirect jobs created may be counted.
Because Regional Centers focus on a specific geographical area, developers must be very familiar with the region and have a specific plan for creating new jobs in the region. This analysis needs to be supported by a business plan, which will need to explain how the Regional Center will track each EB-5 alien's investment into the project.
Ivener & Fullmer, LLP is a business immigration law firm. We serve business owners, human resource professionals, and in-house counsel in public and private companies, as well as international business people, investors, and entertainers. For more information about the EB-5 program, please contact one of our partners in our Los Angeles office.