The Ebola Outbreak and Immigration
---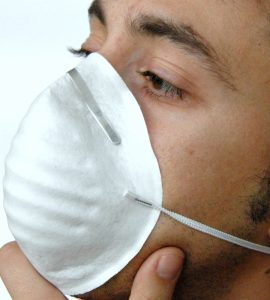 As the Ebola virus outbreak continues to spiral out of control in West Africa, solutions and potential relief measures are meager. In fact, lawmakers have used the crisis as a soundboard for their own gripes. Some critics have alleged that opposition to the immigration reform bill, which was passed last year by the Senate, is partially to blame for the lack of trained doctors in the African countries grappling to inhibit the outbreak.
The bill, which never made it to the House floor for a vote, contained measures requiring some doctors to remain in their home countries in Africa before they could be hired to practice in the U.S. It also stated that doctors in the United States would be able to serve in crisis situations overseas without jeopardizing their immigration status.
The U.S. Citizenship and Immigration Services (USCIS), on the other hand, has offered useful relief measures to nationals of the countries most affected by the Ebola outbreak. Nationals from Liberia, Sierra Leone, and Guinea who are in the United States may request to change or extend their nonimmigrant status for an individual currently in the United States. They may also extend certain grants of parole made by USCIS. Nationals of these three countries who are in the U.S. or who have become U.S. citizens may request for expedited processing of immigrant petitions for immediate relatives. F-1 students from the three countries experiencing severe economic hardship may request expedited adjudication and approval of requests for off-campus employment authorization. USCIS will also consider waiving certain fees associated with benefit applications, and expediting adjudication of employment authorization applications.
Ivener & Fullmer, LLP, a business immigration law firm, serves business owners, human resource professionals, in-house counsel, international business people, investors, and entertainers. If you have any questions, please contact one of our partners in our Los Angeles office.