Law Professors Wrote President Obama about his Legal Authority to Act on Immigration
---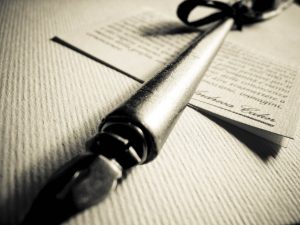 Millions of undocumented immigrants have been waiting for immigration reform executive action from the Obama Administration. On September 3, 2014 136 law professors from across the United States, many of which are experts in prosecutorial discretion,  wrote a letter to President Obama stating that the "administration has the legal authority to use prosecutorial discretion as a tool for managing resources and protecting individuals residing in and contributing to the United States in meaningful ways."
The law professors wrote about the executive branch's legal authority to issue an immigration directive that would protect individuals and groups from deportation. The professors did not take a formal position on what steps the administration should take, but instead explained the legal foundation and of prosecutorial discretion and how it fits into the immigration system.
"Prosecutorial discretion" is the Department of Homeland Security's authority to make decisions on how immigration laws should be applied. This discretion covers agency decisions to refrain from acting on enforcement, like cancelling a charging document or Notice to Appear with the immigration court. It also covers decisions to provide a discretionary remedy such as granting a stay of removal, parole, or deferred action. According to the law school professors, prosecutorial discretion is "grounded in the Constitution, and has been part of the immigration system for many years."
The signing professors were from 32 states, the District of Columbia and Puerto Rico. They represent a wide section of America, hailing from Texas, Florida, North Carolina, Arizona, and Missouri, among other states. Every Ivy League law school has a signatory, as did many state and faith-based schools.
The Obama Administration reported on September 6th that it will not be taking action before the November Election.
Ivener & Fullmer, LLP, a business immigration law firm, serves business owners, human resource professionals, in-house counsel, international business people, investors, and entertainers. If you have any questions, please contact one of our partners in our Los Angeles office.