EB-5 Visas are Unavailable to Chinese Immigrants until FY 2015
---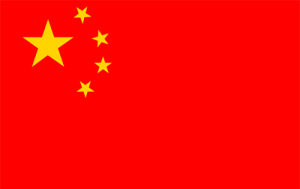 On August 23, 2014, the Chief of the Department of State Immigrant Visa Control and Reporting Division announced that the EB-5 preference category had become unavailable for Chinese applicants.
For the first time since the EB-5 program was created, the annual maximum number of EB-5 immigrant visas available to Chinese applicants has been reached. EB-5 immigrant visas remain available for all other countries.
A new allocation of about 10,000 EB-5 visas will be available for Chinese immigrants on October 1, 2014, the first day of the 2015 fiscal year. It is not expected that there will be any impact on most China EB-5 visa applicants who complete processing within the next 6 to 8 months, and USCIS processing of EB-5 adjustment of status applications will proceed.
It appears, however, that the State Department is giving a warning that the China EB-5 category will become oversubscribed. This could require establishment of an application cut-off date, possibly as early as May 2015. This is not entirely surprising seeing as EB-5 visa demand has increased 700% since 2007.
Although the level of demand for EB-5 Chinese immigrant visas will probably require the establishment of an initial cut-off date, this does not necessarily suggest a retrogression Chinese visas.
Although there is no significant concern for Chinese applicants who are already far enough along in the pipeline this year, maxing the annual cap indicates that EB-5 immigrant visas for applicants chargeable to China will be progressively more difficult to obtain and in higher demand.
Ivener & Fullmer, LLP is a business immigration law firm. We serve business owners, human resource professionals, and in-house counsel in public and private companies, as well as international business people, investors, and entertainers. For more information on how we can assist you, please contact one of our partners in our Los Angeles office.