Your Visa Has Been Approved: How to Get a Driver's License
---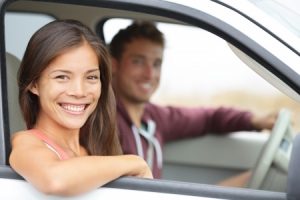 If you have a recently approved visa you may wish to apply for a Driver's License. As a non-immigrant you are eligible to apply for a state Driver's License or State ID card. Each state has their own regulations, however, so you should familiarize yourself with your specific state's policies. This information can be found on the state's DMV website. This article will provide an overview of the requirements and process, but is not state specific. In most states in the United States an individual must be 16 years old to qualify for a Driver's License.
To apply for a Driver's License first you must pass a written exam. The written exam consists of multiple choice questions that will test your knowledge of traffic laws and signs. It his highly recommended that you prepare for your state's written exam. The state's DMV website will have free materials to help you learn the traffic laws you will be tested on.
To take the written exam you should make an appointment at your local DMV for a Vision and Written Exam. At the time of your appointment you will be required to fill out an Application for Driver's License and pay the state specific application fee. You will also be required to provide original documentation to prove your identity, age, and current immigration status. In some states, you may also be required to prove your residency in the state. The DMV suggests you wait at least 10 days after entering the country before applying for a Driver's License to ensure your immigration information is current and available to the verifying agencies. In order to prove your identity and age, you should bring your foreign birth certificate and a currently valid foreign passport. In order to prove your immigration status you should bring your Form I-94, your Form I-797 approval notice, and if applicable your Employment Authorization Document (EAD). If you have a Social Security number you should provide this to the DMV, however, you can still receive a Driver's License without a Social Security number.
Once you pass your written exam you will be issued a "Learning Permit". This will authorize you to begin supervised driving. If you are under 18 years old, you will have to go through a provisional driving period to gain experience. Most states will also require you to take some form of official drivers training. If you are over 18 you do not have to abide by a provisional driving period; you are eligible to take the driving test immediately after passing the written exam. Please make sure to familiarize yourself with your state's specific requirements for driving with a Learning Permit. It is also recommended for those over 18 with little driving experience to spend some time practicing driving or receiving professional training before taking the driving test.
For the driving test you must show up with a vehicle, and proof of registration and insurance. Make sure the car is in working order. For example, all the lights must work, and the turn signals must work. The driving test will test your ability to drive legally and safely. Expect to drive on surface streets and to perform basic driving maneuvers such as lane changes and reversing. Again, check your state's DMV website for specific information about what will be tested on the driving exam. Once you pass your driving test you will be a licensed driver. Please do your part to keep our nation's roads safe.