Employer Issues Concerning Driver's Licenses for Undocumented Immigrants in California
---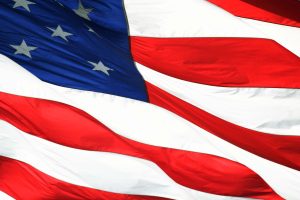 As of January 2, 2015 the State of California will issue drivers licenses to any eligible California resident regardless of immigration status. Assembly Bill AB-60, which allows drivers licenses for undocumented immigrants, was passed in September of 2013 and signed into law by Governor Jerry Brown. California joins Connecticut, Colorado, Maryland, Oregon, New Mexico, Illinois, Washington, Nevada, Utah, and the District of Colombia in allowing undocumented immigrants to legally drive.
Undocumented immigrants 16-years and older, who can prove California residency, and can pass a written and driving test can receive a driver's license. The license, however, grants "Driving Privileges Only", and so cannot be used as a form of identification, to gain employment, board an airplane, open a bank account, register to vote, or receive other benefits. The term "Federal Limits Apply" will be printed on the front of AB-60 Licenses.
A separate but related issue is that employers are required under federal law to confirm an employee's legal authorization to work in the United States. It is important to note AB-60 licenses cannot be used to establish identity or work eligibility in relation to completing the Form- I-9. Human Resources should be aware of these new driver's licenses and should be trained on which driver's licenses can be used to complete the Form I-9.
Though AB-60 licenses do not grant undocumented immigrants the right to work, individuals who possess these licenses are protected from discrimination based on "national origin" under a separate California bill, AB-1660. This new bill expands the California Fair Housing and Employment Act (FEHA) to include discrimination against an employee because the employee possesses a driver's license that was obtained without establishing citizenship.
Under federal law, it is a crime for an employer to knowingly hire or continue to employ a person who is not authorized to work in the United States. The definition of knowingly includes actual knowledge and "constructive knowledge", which in this case means a reason to believe an employee is not authorized to work. This brings up important questions regarding the relationship between the AB-60 license, the California Fair Housing and Employment Act (FEHA), and the Federal Immigration Reform and Control Act (IRCA).
Consider a hypothetical situation where an employee is originally hired as a cashier at a pizza restaurant and applies for a promotion to be a delivery person, which requires the individual to present a valid driver's license. If the individual presents an AB-60 license, is the employer required to fire the employee because an AB-60 license constitutes "constructive knowledge" that the individual lacks work authorization? In other words, does the AB-60 license give the employer reason to believe the documents used to complete the Form I-9 may not be genuine? If so, has the employer violated the employee's rights under AB-1660? On the other hand, if the employer accepts the AB-60 license based on the protections from discrimination granted by FEHA, are they in violation of federal law by failing to make further inquiry?
It seems these new bills may put California employers in the precarious situation of having to follow contradictory laws. Employers should consult with an attorney before taking adverse action against an employee who is believed to be undocumented or unauthorized to work. They may also wish to speak with attorney if they are considering hiring or continuing to employ a person who has shown an AB-60 license. Companies should also update their immigration-related employment policies and training to reflect these new changes to the law.