President Obama Considers Changes To OPT Rules
---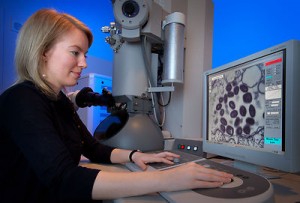 When a foreign-born student graduates from an American university, he or she is often faced with a difficult choice: Do I return home, or try to remain in the United States? Most employers hope the student will choose the second option, which ensures the student will be able to put his or her training to use in the U.S.
To ensure that foreign born graduates have the opportunity to work in the United States, the government allows these students to take Optional Practical Training (OPT) after graduation. OPT for foreign students allows them to extend their time in the United States for temporary employment in their field—usually 12 months. Foreign students are able to continue their education in a practical setting, while simultaneously benefiting the U.S. economy.
In recent years, critics have argued that the current OPT system does not do enough to keep American-trained talent in the United States. The attention has particularly fallen on graduates with degrees in science, technology, engineering, and mathematics (STEM). Though current law allows graduates holding STEM degrees to apply for a 17-month extension to their OPT, many supporters of immigration argue that STEM degree holders should be given the opportunity to stay longer. Employees with STEM degrees are in high demand, and advocates feel that the law should give foreign born graduates more opportunities to put their skills to work for U.S. employers.
Through the new Immigration Accountability Executive Action, the President has stated that he will make changes to the OPT system. The executive actions require the Department of Homeland Security to propose changes to expand and extend the use of the existing Optional Practical Training (OPT) program and require stronger ties between OPT students and their colleges and universities following graduation. It is likely that these new rules will only be directed toward foreign students studying science, technology, engineering, and mathematics (STEM) at U.S. universities.