Executive Order Means Big Changes for Skilled Immigrants
---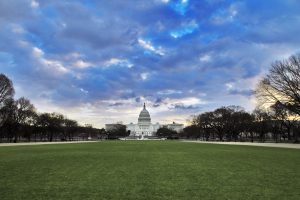 In the wake of President Obama's decision to alter United States immigration policy by issuing an executive order, many news outlets and pundits have commented on the plan's predicted effects for immigrants. While much of that attention has been focused on undocumented workers, it is important to note that the President's plan also promises significant changes for skilled immigrants and the companies seeking to hire them.
Major Changes for the Immigration System
The Huffington Post recently outlined four such changes. According to author David Leopold, the changes are intended to effect a long-overdue overhaul of the employment immigration system, eliminating inefficiencies and allowing more skilled workers to lend their talents to American companies. The changes include:
Improve the Work-Visa Application System: Anyone who has applied for a green card in recent years understands that it is a complex and highly bureaucratic process. President Obama's executive order seeks to eliminate inefficiencies and reduce backlogs in U.S. Citizenship and Immigration Services offices.
Allow Foreign Students to Work Here after Graduation: When a foreign student graduates from an American college, he or she is given the option to work in America for one year under a policy known as "practical training." The executive order seeks to expand this policy, ensuring that more qualified graduates are able to put their American education to work in the United States.
Reduce Processing Delays for People Waiting for Green Cards: Currently, green card applicants are forced to wait years as U.S. officials work through processing delays and backlogs – even if the worker's skills are in high demand among American companies. The President's executive order seeks to reduce these inefficiencies.
Clarify National Interest Waivers and Visas for Entrepreneurs: In the current system, there are few visa options for entrepreneurs in America, meaning these job creators are often forced to leave the United States. Our immigration policies also fail to clearly define the visa requirements for highly educated workers who have skills that suit America's national interests. We can expect both areas of immigration policy to be redefined and clarified in the coming years.
Overall, these changes promise to offer additional opportunities not only for prospective immigrants, but also for American employers seeking to benefit from their expertise.
Contact Ivener & Fullmer LLP
If you would like assistance drawing foreign talent into your company, the attorneys at Ivener & Fullmer LLP invite you to contact our law firm. We offer assistance on a global scale, serving clients in countries around the world. To schedule an in-person or telephone consultation with one of our experienced attorneys, call 310-477-3000. We look forward to serving your company's needs.