Potential EB-5 Backlog Predicted for Chinese Nationals
---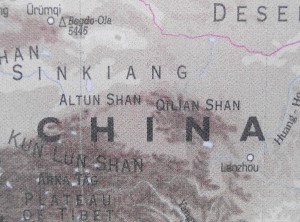 Recently, the Department of State announced that the annual maximum number of EB-5 visas allotted for Chinese natives had been reached. This means that EB-5 visas were unavailable for natives of China until the start of the new fiscal, which began on October 1, 2014, but there may be a few additional effects.   One potential issue is that because the quota-cap has been reached, it can be expected that it will be reached again for Chinese natives in the middle of FY 2015. Reaching the cap consistently could result in a backlog of EB-5 visa numbers for China. This anticipated backlog will affect Chinese investors as well as developers in the United States who use the EB-5 program to fund their projects.
Effect on Chinese Natives
China produces about eighty percent of EB-5 foreign investors. Although a quota backlog will not affect an investor's ability to invest in a project or file an EB-5 investor visa petition, it could delay the investor's ability to obtain the actual visa that allows him or her to enter the United States when the petition is approved. A delay in obtaining a visa consequentially delays the date an EB-5 condition removal petition can be filed, as well as the time when the applicant might be able to seek a return of their investment.
A visa backlog may also impact the ability of an investor's children to immigrate with the investor. Only children under 21 years of age may immigrate based on a parent's EB-5 petition. If there is a visa backlog, investor's children could "age-out" while waiting for a parent's visa. Chinese investors immigrating through the EB-5 program will have to apply for their visas well before their children turn 21 if they wish their children to immigrate with them.
Effect on Developers
During the economic crisis, many developers turned to foreign investors for credit. If there is a backlog in Chinese EB-5 visas, the EB-5 investment timeline will be pushed back. Developers and EB-5 promoters will have to either agree to keep the EB-5 funds invested in their projects long enough for the investors to get their green cards, or they will potentially have to divert funds to a new project while still complying with all the EB-5 rules.
The consequences of a EB-5 visa backlog are not necessarily catastrophic, but it will necessitate that both foreign investors and developers make accurate plans years in advance, taking into consideration lengthy delays and associated costs.
Ivener & Fullmer, LLP is a business immigration law firm serving human resource professionals, business owners, in-house attorneys, international business people, foreign investors, and entertainers. If you have any questions, please contact an Ivener & Fullmer, LLP partner in our Los Angeles office.