What to Expect from USCIS's L-1 Site Visit Program
---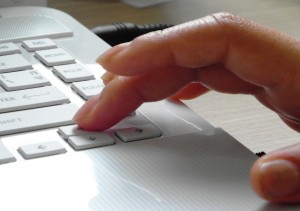 In August 2013, the U.S. Department of Homeland Security's Office of Inspector General (OIG) released a report containing recommendations for improving the L-1 intra-company transferee visa program. A senator requested that the OIG examine the L-1 visa program's potential for fraud and abuse. After conducting the examination, one of the OIG's recommendations was that the USCIS should make site visits a mandatory requirement before renewing L-1 new office petitions. In response to the report, the U.S. Citizenship and Immigration Services' (USCIS) Fraud Detection and National Security (FDNS) Directorate announced implementation of an L-1 site inspection program. Employers of L-1 transferees should set up processes to prepare for such visits.
For years, USCIS has been conducting worksite inspections of workers holding H-1B visa status. Employers of L-1 visa holders can expect the worksite inspections to be very similar. The site inspections will generally be chosen at random, performed without notice, and conducted by an USCIS investigator or contractor. Sometimes companies are given advance notice of a site visit, in which case there is time to arrange for an attorney to be present during the inspection.
What to Expect from a USCIS Worksite Visits
During the visit, the investigator will be checking that:
The employer is a bona fide organization, performing real work.
The employer knowingly filed the visa petition for its foreign employee.
The identity of the foreign employee matches the employer's petition.
The foreign employee is actually working for the employer in the position that was the subject of the visa petition, and at the wage promised in the petition
Investigators will usually interview a company representative as well as the foreign employee.
Preparing for Worksite Visits
All employers with L-1 employees should have policies and procedures in place to prepare for a potential USCIS worksite visit. They should:
Designate an employee as a USCIS point-of-contact. This employee should be trained and familiar with USCIS requirements, as well as the company's protocol for worksite visits. It would also be a good idea to designate and train a back-up point-of-contact person.
Ensure that the staff are aware of who the contact persons are. It is important for all staff to know how to respond to a USCIS site visit. Training should include explaining to employees to that they need to notify a specific employee of USCIS presence.
Ensure that your immigration files are in good order. All copies of visa petitions and approval notices, up-to-date personnel records showing work location and salaries, H-1B Public Inspection Files, and I-9s should be checked frequently for compliance.
In the event of a worksite visit, having policies and procedures will ensure that the worksite visit goes smoothly. However, if USCIS does come to your company, you should still contact your company attorney immediately.
Although site inspectors are not authorized to make decisions on immigration benefit petitions or applications, he or she will inform USCIS about any concerns that arose during the visit. This could result in further communication from USCIS. Non-compliant employers may be subject to a Notice of Intent to Revoke (NOIR) or a larger investigation of all of a company's immigration filing.
If you have any questions about USCIS worksite inspections, please contact a Ivener & Fullmer, LLP partner in our Los Angeles office. Ivener & Fullmer, LLP is a business immigration law firm serving human resource professionals, business owners, in-house attorneys, international business people, foreign investors, and entertainers.