Business Tycoons Urge Congress to Overcome Immigration Impasse
---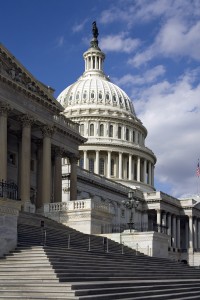 Sheldon G. Adelson, Warren E. Buffett and Bill Gates sent a message to Congress in a collaboratively drafted opinion letter published in the New York Times on July 11, 2014. The three urged Washington to come together to establish cohesive and comprehensive immigration reform. Their call comes at a time when the House appears to be a stalemate on the topic of immigration, and the President is seeking to circumvent the Legislature.
The premise of the opinion letter is that if the three business tycoons can come together despite their decisively different political views, Congress can and should do the same. They highlight the benefits that would come from granting more visas to graduates of American universities and to people with substantial money to invest here. Adelson, Buffet, and Gates say that although each of their personal preferences about the details of an immigration reform bill would be different, they could doubtlessly "come together to draft a bill acceptable to each…" The message they are sending to Congress is that "you don't have to agree on everything in order to cooperate on matters about which you are reasonably close to agreement."
Their letter largely addresses the conundrum that despite the fact that the situation at the border has spiraled out of control, the chance of the Republican-led House of Representatives passing an immigration-reform bill this year has basically diminished. President Obama has chastised the House for failing to take any sort of action on immigration. It has been a year since a bipartisan group of senators passed a huge reform bill, that was only shut down by the House. The President says that he will act on his own to fill the policy void left by congressional inaction, and he has already consulted Eric Holder, the attorney general, about what steps he could take without congressional approval. President Obama says his recommendations will be delivered by late summer and adopted without delay.
The Speaker of the House, John Boehner, has already threatened to sue the president for executive overreach, and surely the President's actions concerning immigration will give the speaker more fodder. His efforts would be better spent responding to the pleas of Americans who have been calling for reform for years. The President's efforts should focus on bipartisan comity, which is the only key for cooperation and "a bill acceptable to each."
Ivener & Fullmer, LLP is a business immigration law firm. We serve business owners, human resource professionals, and in-house counsel in public and private companies, as well as international business people, investors, and entertainers. For more information on how we can assist you in your particular situation, please contact one of our partners in our Los Angeles office.